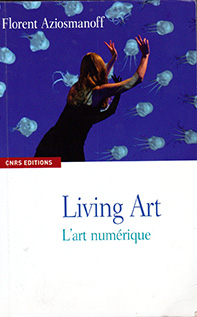 TRYPTIC "HERE AND THERE" (2000-2004 ) She began this search well before that it is fashionable. Her accurate writing is in the service of ironic and often moved plays, the dancers in flesh meeting their adversities in image, for puzzling moments. During the Biennial event of video and multi-art media of Santiago de Chile with Chilean artists, her developed a general project a 2nd part of which the "Chamber"is. always this ambiguity real / virtual, exploring funnily the everyday life. Newspaper :Tous en scène.
TRYPTIC "HERE AND THERE" (2000-2004 )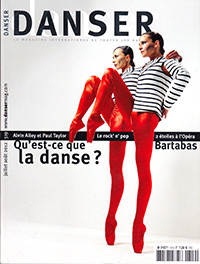 « DANSE D… " (2009) " DANCE D " (2009) The contribution of a virtual body on stage, thanks to the digital technology, is what interests essentially Catherine Langlade. The sets, so, are multiple, funny and sometimes disturbing. Paradoxically, " Danse D ", stress the impression of solitude by juxtaposing the real dancer ( Elodie Francheteau) and its image. This one acts as a mirror endowed with autonomy, authorizing the interactive introspection of a woman in search of herself, echo of the héroïne of "Moderato cantabile", Marguerite Duras's novel. Without more male character, " Danse D " is situated in the nodal point where, after the meeting and the exhaustion of the desire, a woman has to step over only the abyss of her existence. Michel Barthome to Dance - juin2009 " DANCE D "
« DANSE D… " (2009)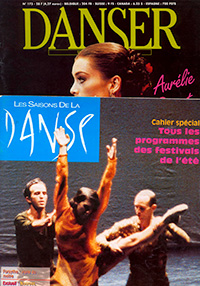 THE YELLOW DOOR OR(WHERE) THE REVEALING BODY (1992) " The yellow door or the revealing body " is a strong, surprising work by the finds with which it is enamelled, by its construction suite of piécettes bound between them by the game of a kind of magician-illusionniste-acrobate-danseur, and especially by its alliance with the fixed or mobile images of Ghislaine Gohard. We find finally the spirit of Lolita, ally of that of NikolaÏs Les saisons de la danse byJean Marie Gourreau
THE YELLOW DOOR OR(WHERE) THE REVEALING BODY (1992)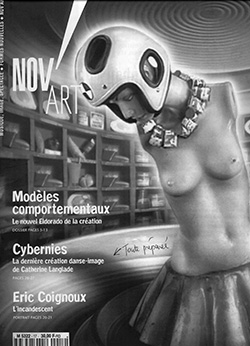 CYBERNIES (1995) With "Cybernies", Catherine Langlade signs an unusual and simple, strange and familiar show revealing a new maturity of the choreographer. The search which she leads for several years expresses himself here with obvious fact in a delicate universe with one thousand nuances sophisticated without complication, bursting of a soft vitality. Strange, unusual, sometimes aggressive Nov Art Oeuvre, "Cybernies" is in the lineage of " The yellow door or the revealing body ", too based on the kinetic and interactive relationship of the body and the image. The choreography is closely involved with the work of the image, with the music of Eric Kramer and with the lights of Eric Wurtz: she is so splendidly served by two collusive interpreters who, each in an opposite role, allow the putting in balance of its effects on the spectator. Telex Danse
CYBERNIES (1995)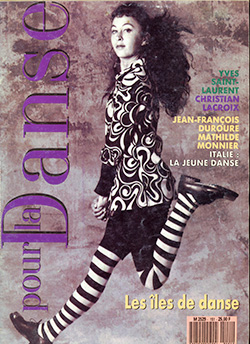 HOLOCOR AND FACTS OF THE BODIES (1999 ) Catherine Langlade explores the " facts of bodies " in a choreography relieved by a cunning video realisation which knows how to play close-up and false appearance to visit our anatomy in an unexpected way. It is full of funny ideas. Dance In. Izrine? A contemporary work which was worth it. Articulated under the shape of an anatomical reflection unexpected, she intended to dissect the body under all her sewings to reveal better the character or the animal Genius of the man. So animal … Newspaper of the Center We wanted to exceed the perpetual channel-hopping of the small screen to develop an poetic of space explains the choreographer C.Langlade. Projected on the stage, the images get involved in the bodies of the dancers. One time, they are their continuation and the following moment a full actor … Le Parisien
HOLOCOR AND FACTS OF THE BODIES (1999 )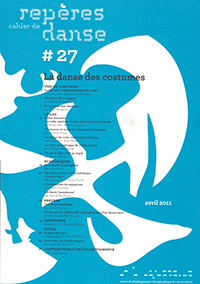 INSTALLATION " COME TO DANCE " (2004-2008 ) With Come to Dance, the game and the visual answer pull irresistibly towards the movement. If it is disrupted, at first, and exploratory - it is necessary to tame the feedback – it quickly aims, not towards a personal choreography (in the sense of a writing of the movement), as we could expect it, but towards the exploitation of gestures independent from the head, the arms and the feet, which activate a particular graphics. And it is exactly to this expérience that the choreographer wants to invite us. Claire Leroux.Festival 1st Contact INSTALLATION
INSTALLATION " COME TO DANCE " (2004-2008 )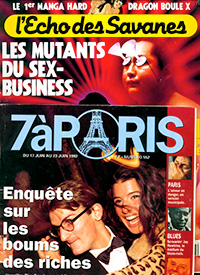 USTRANOTTE (1990 ) The choreography plays an alchemy of bodies. No break, but an undulation in the reserved accélérations. The performance of the dancers is not given to it to see, it becomes integrated subtly into the simple gestures into the created poetry. Nov Art Entre the infinitesimal and the infinitely big, mixing(involving) poetry, brilliance and humor, they deceive as one pleases all our sensesto pull us in a phantasmagorical travel, intersidereal spaces inside our cells. The ballet dance bores you? The contemporary annoys you? The jazz shaves you? Here, none risks: you are in thousands of years lights. L'écho des savanes
USTRANOTTE (1990)